Marinated Mini Peppers & Japanse Eggplant
---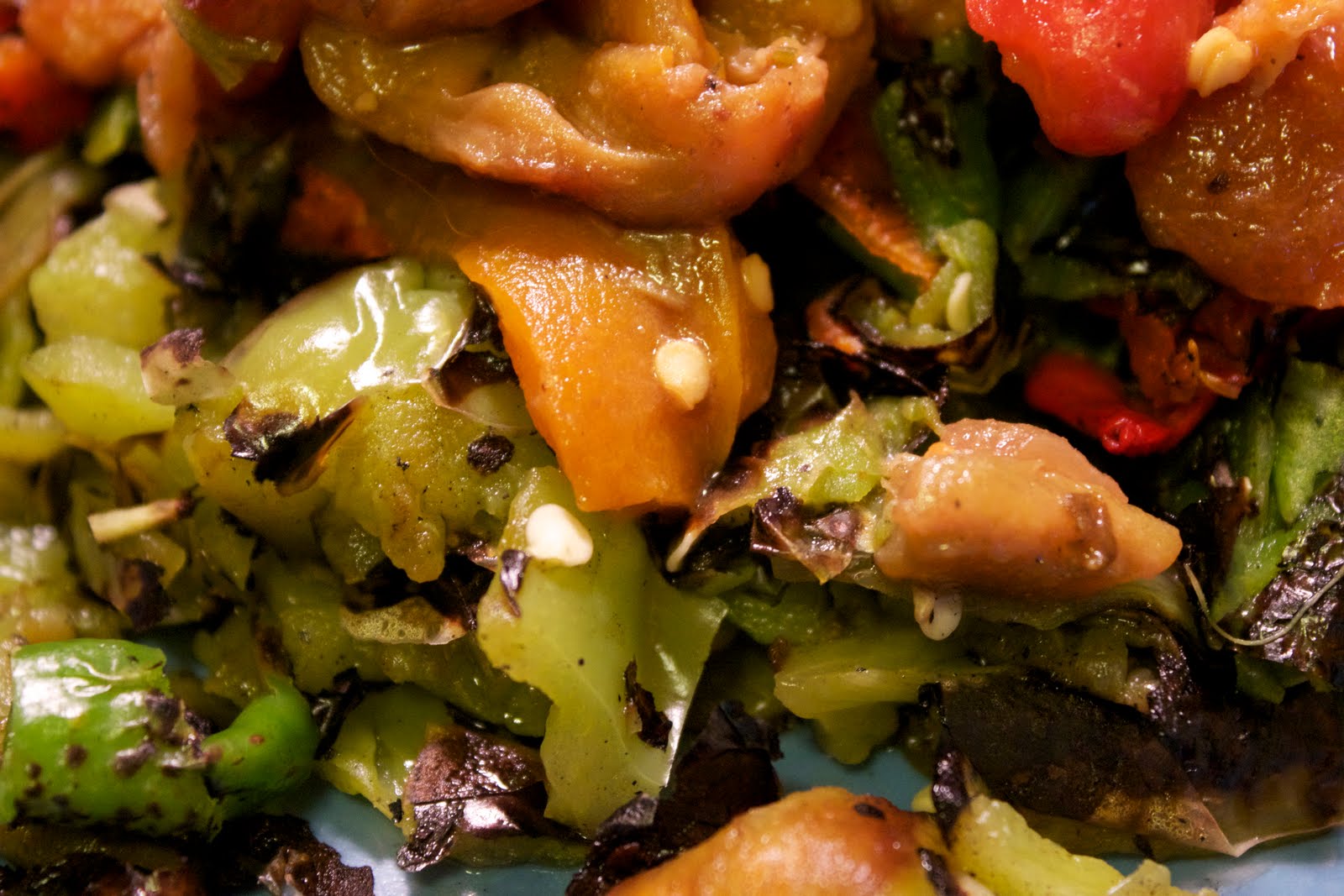 Let your imagination go wild; this recipe can be used for a tapenade, side dish, pizza topper, dip, and sandwich filling with fogassa. You can also can this mixture for later use, freeze, or keep in your refrigerator up to one week.
Ingredients:
1 pound each mini peppers and Japanese eggplant
2 oz. of peeled and chopped garlic
4 oz. capers
8 oz. Giada olives or Kalamata olives
12 oz. chopped, seeded, peeled Roma tomatoes
2 oz. pure olive oil for brushing peppers and eggplant
1/4 cup chopped, fresh parsley
1/8 cup chopped, fresh basil
1/8 cup chopped, fresh oregano
4 oz. extra virgin olive for tossing finished mixture
2 oz. red wine vinegar
Process:
Wash mini peppers and Japanese eggplant well.
Toss mini peppers in olive oil, slat and pepper and char over open flame till outside of pepper starts turning charred, set aside and let cool.
Slice Japanese eggplant in 1/2 inch rings, brush both sides with olive oil, season with salt and pepper and bake at 350 degree oven till golden brown, set aside and let cool.
Mix extra virgin olive oil, chopped garlic, capers, Giada olives, chopped tomatoes, chopped oregano, and chopped basil and cook 10 minutes over medium heat, set aside to cool.
Place the cooled mini peppers and Japanese eggplant in a large bowl and coat with the cooled and cooked sauce, add a little extra virgin olive oil and red wine vinegar and toss to coat.
You may add Feta or mozzarella cheese, shrimp, tuna, or chili peppers as you choose.
May be stored for up to a week in a covered container in the refrigerator.
Buon Appetito