Pollo al Mattone
---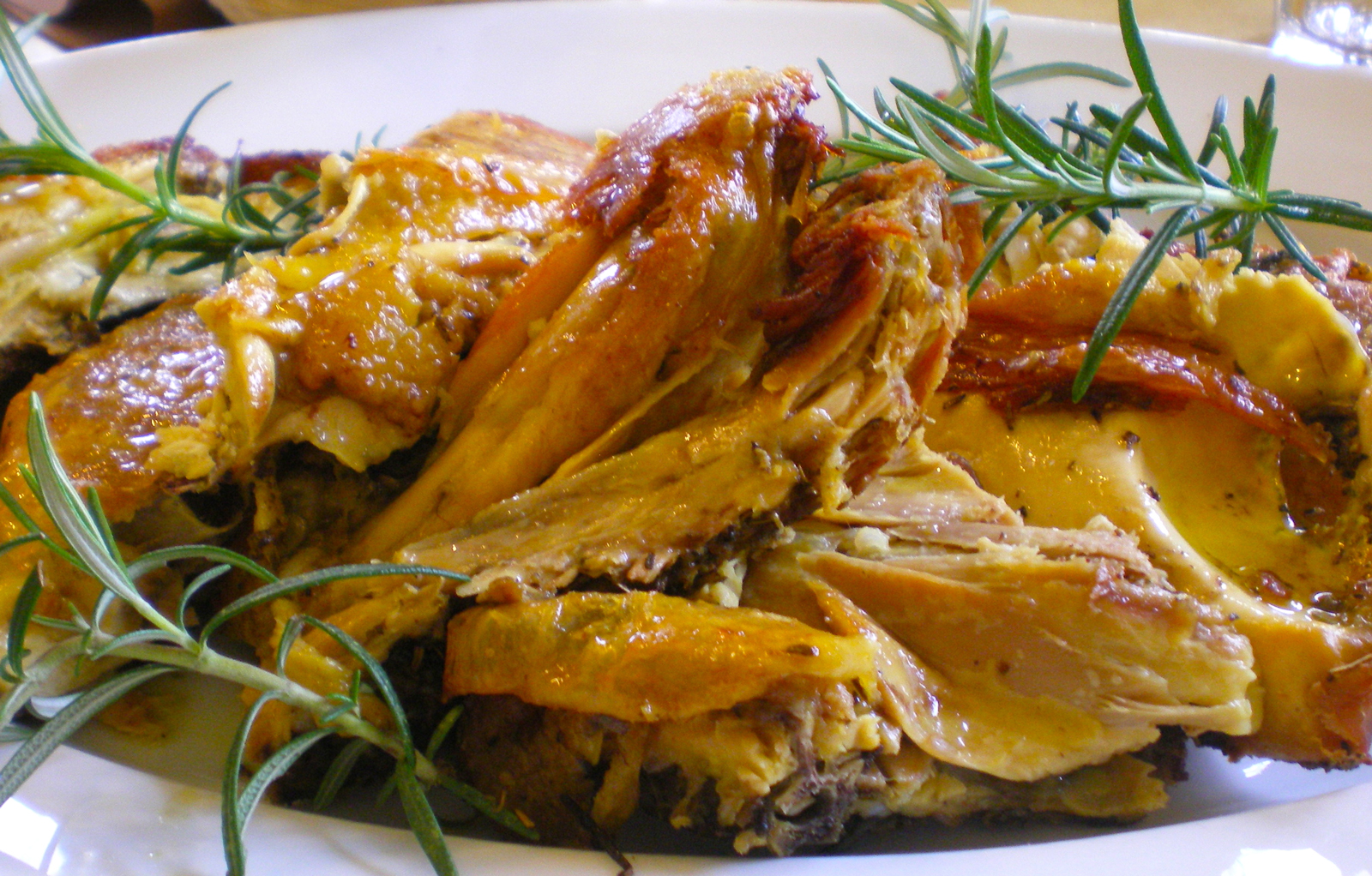 Brick Pressed Chicken or Pollo al Mattone is one of our most asked for catering dishes this time of year. This easy to make barbecued entree will have your guests asking for second helpings. This is a great dish any time of the year, but especially in the summer when you want a dish that easy to make, can be prepped ahead of time, doesn't heat up your kitchen, and the leftovers can be used for pasta dishes to fajitas.
Ingredients:
1 Mary's free range chicken
1 tbsp. Rosemary
1 tbsp. Sage
1 tsp. Thyme
1 tbsp. Fresh Garlic chopped
1/4 cup Dry White Wine
1 tsp. olive oil
Sea Salt
Ground Black Pepper
Wash and pat the chicken dry. Butterfly the chicken cutting down one side of back bone, remove breast bone and cartilage. Spine the chicken and remove back bone cutting down the other side of bone.
In a large skillet add olive oil, garlic and all herbs, Salt and pepper the skin side of chicken and place in pan over herbs and garlic skin side down. Place a brick wrapped in foil over the bird. Reduce heat to medium low, cooking for 12-15 minutes being carful not to burn.
After 15 or so minutes salt and pepper the inside of chicken and turn over take note of herbs at this point remove any that look like they may be burning. Replace brick and cook for another 15 minutes check that the chicken is cooked to the bone. When you are sure the bird is cooked remove and keep warm.
Remove the herbs and garlic and set with the resting bird.
Remove any fat from the pan deglaze with the wine reduced by half.
Place the bird on serving platter with herbs on top pour all juice from resting dish into pan with wine and poor over the chicken and serve.
Buon Appetito